February 16, 2018

5 non-invasive pain relief techniques that really work
Sometimes pain has a purpose — it can alert us that we've sprained an ankle, for example. But for many people, pain can linger for weeks or even months, causing needless suffering and interfering with quality of life. If your pain has overstayed its welcome, you should know that you have more treatment options to address this. However, here we've listed eight techniques to control and reduce your pain that don't require an invasive procedure — or even taking a pill.
Cold and heat.These two tried-and-true methods are still the cornerstone of relieving pain for certain kinds of injuries. If a homemade hot or cold pack doesn't do the trick, try asking a physical therapist or chiropractor for their versions of these treatments, which can penetrate deeper into the muscle and tissue.
Exercise.Physical activity plays a crucial role in interrupting the "vicious cycle" of pain and reduced mobility found in some chronic conditions such as arthritis and fibromyalgia. Try gentle aerobic activities such as walking, swimming, or cycling.
Controlling
February 6, 2018
Although your family history and genetics do have a part, most of the commonly known lifestyle choices that are risk factors like smoking, excessive weight, stress, lack of physical activity, and diets high in saturated fat, for example, are under your control. You probably are aware that diet and exercise are key factors in preventing heart disease. However, you probably are not aware that chiropractic treatment may also be used to fight against heart disease! Research has shown that: "Chiropractic Adjustments to the upper part of the neck can have a positive effect on significantly lowering your blood pressure for an extended period of time." While other studies have shown that: Adjustments of the bones in your neck and lower back can stimulate particular nervous system reflexes, causing a decrease in overall heart rate and blood pressure. In addition to this, there are some other positive effects when you engage in regular chiropractic treatments. First, seeing a chiropractor gives you access to advice from a trained health care professional. In today's age, the internet is often used as the first place to obtain health information, However, this can often cause an inaccurate self-diagnosis, so talking with a trained health care professional about your concerns can make clear many questions you may have. Second, a healthcare practitioner can provide you with the suppor
January 11, 2018
Share the free knowledge that Dr. Lawrence provides at his workshops. Bring your family and friends to a workshop that explains how your nervous system affects all aspects of how your body operates. We know that these gentle, non-invasive treatments help all ages benefit from spine health. Don't wait until symptoms arise to get care, be proactive with your health and benefit from the care at Lawrence Health Wellness Clinic.Call now to reserve your spot 519-746-4144.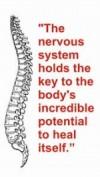 January 11, 2018
As we embark on the new year, we have one question…How is the health of your family? We know that you value your spinal health, but what about the spinal health of your family? Our spines our made of bone which encases the most important system in our body…our central nervous system. The system controls everything in your body including your immune system. Our spine will break down, just as any joint or bone will. We call this spinal degeneration or degenerative joint disease. A subluxation is when 2 or more bones in the spine stop moving properly and this sets the stage for degeneration and can happen at any age. Care from Dr. Lawrence keeps our spines healthy and hereby keeps our nervous system free from interference that can affect how the body functions. I'm sure you would like your family to get healthy and to stay as healthy as possible. Young and old…they all deserve to be as healthy as you. Share the health you have received from Lawrence Health Wellness Clinic and bring your family in for a spinal check-up.They'll thank you for it!
January 10, 2018
The new year brings a chance for a fresh start, and for most people, it's one that they're all too willing to take. While many of the changes that you make in your life this new year are dependent on you, some require the help of a professional. if you're looking to regain control of your health this year, take a look at why you should trust a chiropractor to get you started down the right path.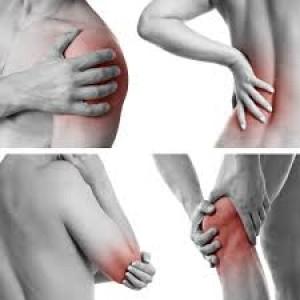 Eliminate Pain Chiropractors are well known or their ability to help reduce pain in your body. They focus on the health of your spine, aligning the vertebrae into their proper location. When the alignment of your vertebrae is off, it can cause both pain and pressure in various locations in the body. If you want to start the year with less pain and the potential for a pain-free life, chiropractic care is the place to start. Chiropractic care optimizes full body health and wellness by treating the cause instead of masking the symptoms. For example, chiropractors treat low back pain with a bone adjustment; while medical professionals often prescribe pain killers and muscle relaxers.
November 28, 2017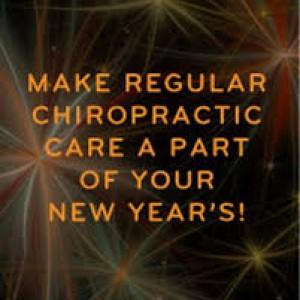 Care at Lawrence Health Wellness Clinic is a vital part of living a healthy life by reducing stress, eliminating unseen pressure to your nervous system and aligning your spine to keep it functioning. Many health problems develop slowly, that is why periodic check-ups are important in maintaining your overall health. Let's make sure 2018 is your healthiest year ever! Come to a free workshop provided by Dr. Lawrence to learn how we can keep you as healthy as possible. Call 519-746-4144 or email info@drblawrence.com to reserve your free spot. Space is limited so call now!
November 28, 2017
Set SMART goals (Specific, Measurable, Action Oriented, Realistic, Time Frame). Research shows it takes roughly 30 days to develop a habit. Set the goal and make several small changes to achieve it. Specific – what, when, where. Measurable – how much, how often. Action Oriented, Realistic- set attainable goals so you don't end up discouraged. Time Frame – set a date to reach certain goals.
Consistency is the key – You are what you repeatedly do. Health and Wellness are not achieved in one event; they are created through good habits and healthy choices the whole year through.
Make an appointment with yourself for activity – Set some time aside for your activity of choice and make it part of your schedule. Twenty to thirty minutes per day, three to four times per week is a good start. Something as simple as a brisk walk after the last meal of the day is a great way to get started. Put it in the day planner.
Enlist an activity buddy – Have a friend, family member or partner join you in your venture. Working with people who share common goals will give you the added boost when you need it the most.
Grocery shop only after having a good mea l- You will
The holiday season can be such a fun time but can be stressful and hard financially. With the new year approaching, let's get and stay healthy together. chiropractic care is one of the best investments anyone can make into their health. Let Lawrence Health Wellness Clinic keep your family healthy and kick off the new year right! Call 519-746-4144 or email info@drblawrence.com to see how we can help you.
October 20, 2017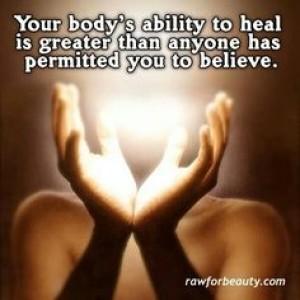 Join Dr. Lawrence to gain an understanding of where symptoms are coming from, how to take control of it and the effects it has on your body. The workshops are interactive where people can participate and address their own symptoms. Bring a friend, neighbour or loved one and show them how they can benefit from care Lawrence Health Wellness Clinic. Call 519-746-4144 or email info@drblawrence.com to reserve your spot…its free information that will help treat the cause not just the symptom.
Posted in
Anxiety & Stress
,
Chiropractic care
,
Free Workshops
,
General Wellness
,
Head, Neck & Back Pain
,
Kids Health
,
Nutrition
,
Prenatal care
,
Sports
,
Uncategorised
by drlawrence
October 20, 2017
Do you have gut instincts or have you ever felt butterflies in your stomach when you're nervous? Have you ever felt like your stomach is cramping when trying to make an important decision or you became nauseous when something just didn't feel right? This is because your nervous system and digestive system have a huge impact on one another. The connection between the brain and the gut is a two-way street called the gut-brain axis. The brain controls the gut, but the gut also affects the brain. By ensuring proper communication between the brain and the body via specific chiropractic adjustments you are improving this communication, however, to really take your health to the next level you must also balance your gut bacteria. So how do you improve your gut flora? Start by having your nervous system tested for interference and rebalancing it through proper chiropractic adjustments. Then, add in good sources of healthy bacteria in the form of fermented foods such as sauerkraut, pickles, kimchi, olives, yogurt or kombucha. If you aren't a fan of sauerkraut, then get your hands on a good probiotic supplement. Good supplements indicate the number of live colonies in each capsule before its expiry date. Shoot for a brand that has several different types of bacteria with a minimum 10 billion per capsule. For children, we recommend buying probiotic powder that can be mixed into pure